My friend Mimi has been growing her baby like crazy!! ;) And we needed to get some shots of her darling blessing dress before she grew completely out of it! So we did, but we started with some friends first...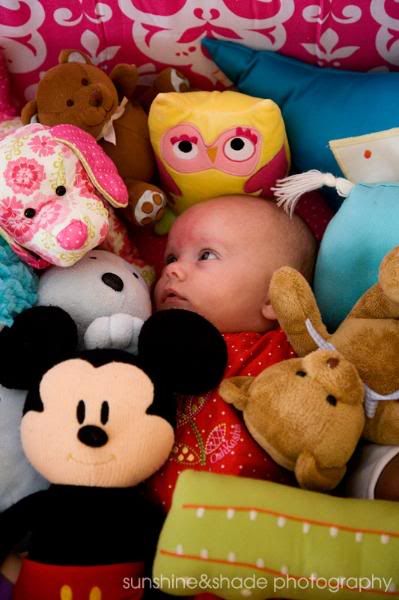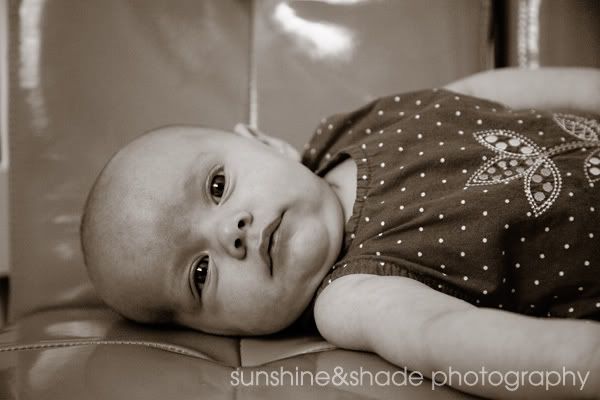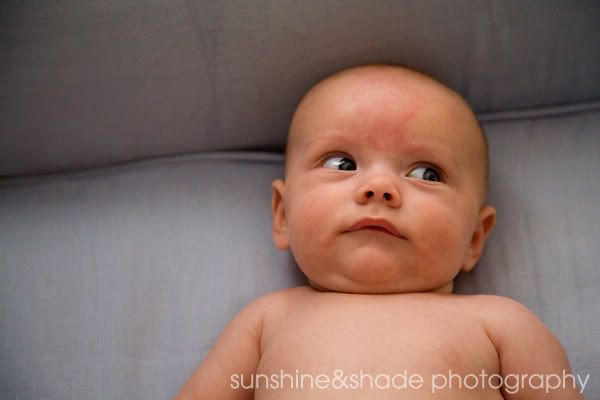 She was not thrilled with the dress...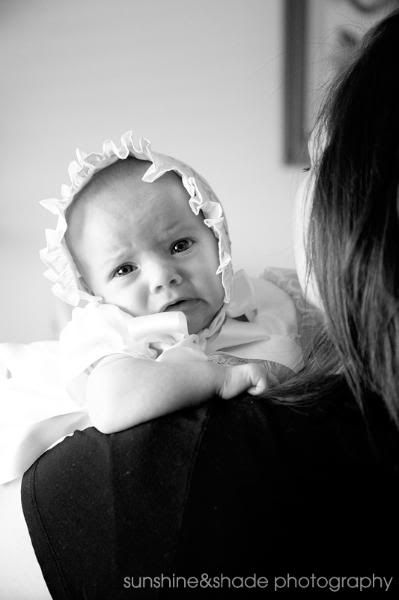 Mama Mimi and the binky to the rescue...