Yes, people it's that time again! Mini Sessions are coming up!
Come to my outdoor location with

*

your kiddos in their Easter finery (or anything else you'd like them to wear). I will take some photos of them looking their best and will give you a CD of 10-15 of the best images edited for you to print as you like. And instead of my usual price, I will do a spring special of $40! I am scheduling 15 minute time slots, so that we can get a good number of cuties photographed in the best natural light.
If you are interested, please leave me a comment or email me at:
junk 4 ashley [at] yahoo [dot] com
.
If I don't know you, I will need to know either how you found me, and/or your blog address.


I will be doing this
Friday the 27th in the afternoon and Saturday the 28th of March in the morning
. Because Easter is coming, I wanted to be able to get the CD's to you asap! I will do my best to have them to you in a week.
I will need to get a certain number of slots filled before I can commit to this, so comment or email me FAST if you are interested with the days that you will be available.
Thanks so much!!
Now for the fun: Want to see some samples?
I have two backgrounds available this time:
Outdoor Green: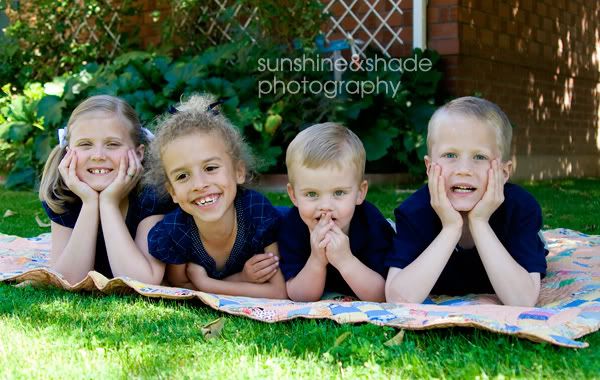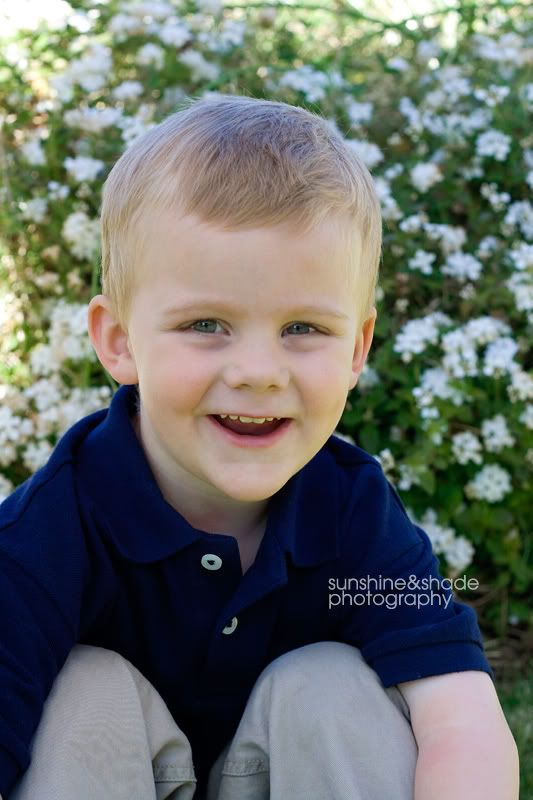 Or I have a neat vintage quilt that I will also be offering:
I am really excited, this will be my first "on location" mini session! I had a couple of people in the last year request a less-specific background, so here it is! You can leave these photos up year-round! :)
Remember to email me or leave me a comment so that I can start getting the time slots filled. As things get closer I will email you back with a time for your mini-session! I can't wait to see all the darling Easter clothing you have picked out! And of course, I love seeing all the smiling faces too! See you soon!
*
Children only, please! If you want to schedule your entire family, please email me to discuss dates!